Roofing Services
Southwest Florida Commercial & Residential Services
Your roof is the first line of defense for your home or business against the unpredictable Florida weather. At Douglass Restoration, we understand the importance of a reliable and sturdy roof. That's why we are committed to providing top-notch roofing services to the residents of Port Charlotte, FL. With our expert team and exceptional customer service, we guarantee to deliver high-quality roofing solutions tailored to your specific needs.

Residential Roofing Services
When it comes to residential roofing in Florida, Douglass Restoration is the name you can trust. Our skilled professionals have extensive experience in handling a wide range of roofing projects for homeowners in Port Charlotte. From roof repairs to full roof replacements, we are equipped to handle it all. We use only the finest materials and industry-leading techniques to ensure your residential roof is built to withstand the harsh Florida climate.

Commercial Roofing Services
As a business owner, it's crucial to have a sturdy and secure roof over your commercial property. We provide reliable commercial roofing services in Port Charlotte, FL. Our experienced team has the expertise to handle roofing installations, repairs, and maintenance for a variety of commercial buildings. Whether it's a small office building or a large warehouse, we prioritize quality workmanship and timely completion to minimize disruptions to your business operations.
No matter what type of property you own, Douglass Restoration's roofing contractors have all your needs covered. Contact our team today for more information or a free quote.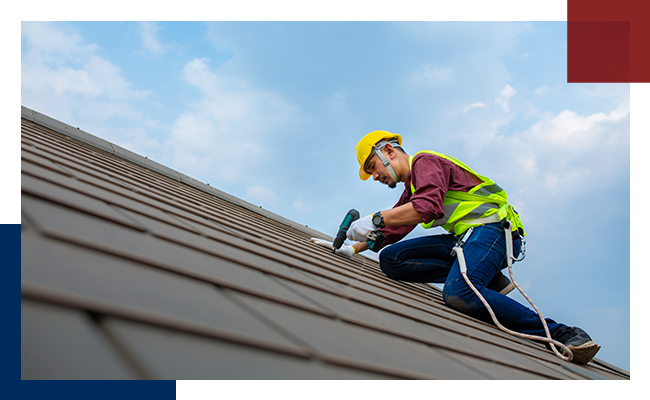 Roofing Installation
Are you in need of a new roof for your home or commercial property? Look no further than Douglass Restoration. Our roofing installation services are second to none. We understand the importance of a properly installed roof for the long-term protection of your property. Our team will assess your specific requirements, taking into account the unique characteristics of your building, to recommend the best roofing solution. With our attention to detail and superior craftsmanship, we guarantee a roof that not only looks great but also provides lasting durability.
Contact Douglass Restoration Today!
Don't wait until it's too late. Protect your property with our top-of-the-line roofing services in Port Charlotte, FL. Contact us today to schedule a consultation. Let Douglass Restoration be your go-to roofing company — we're here to safeguard your investment and provide you with a roof that will last for years to come.